Specials Projects
Copper Ball
Copper Ball made with copper strips that weave to form a sphere, representing the union that must exist in a team.
Oficial gift from the national representation to the managers of the delegations who participated in the 2014 World Cup in Brazil.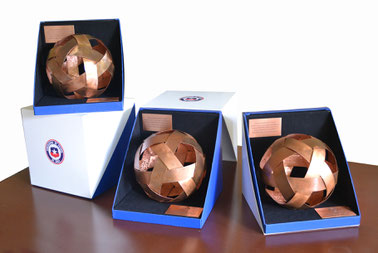 Trees of the world ED
We had the honour of making the tree that would represent Chile. Our concept was to give a poetical ride across Chile's landscapes. We concretrized it by creating a copper tree that pivots with the wind and, on each vane there is an engraved passage of Pablo Neruda's poem "Cuando de Chile" and an associated image .

This exhibition was shown in the Parque Bicentenario, headed by Revista ED.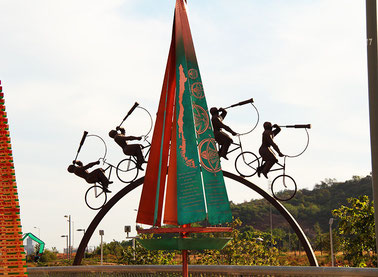 Christmas Tree
Exhibition in the Codelco Cultural Gallery, where we shown the copper tree made for the "Trees of the world" exhibition. This time, it represented a christmas tree, along with hanging stars of the same material.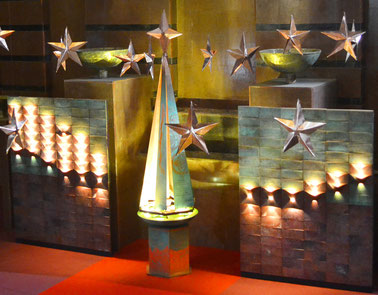 Codelco's Values Exhibition
Exhibition organized in the Codelco Cultural Gallery for the month of mining.

This exhibition showed the values promoted by the company from an innovative  focus.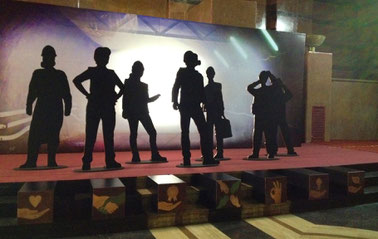 Corporate Gifts
"Codelco Pride" Awards
Corporate gift from the ANFP to the football delegations who visited our country, commissioned by Codelco.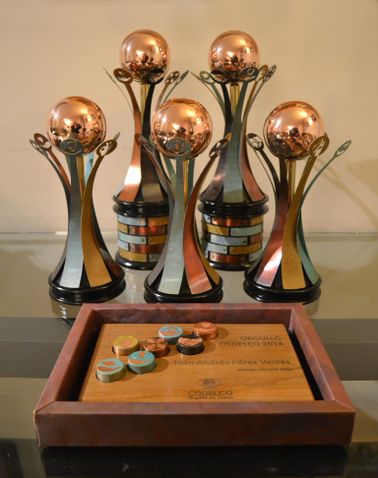 Wine packaging
We made the "Codelco Pride" awards under comission of Codelco. The purpose of these awards is to state the best of the company, rewarding the employee who has represented in the best way the values of Codelco Corporation, over the last year.